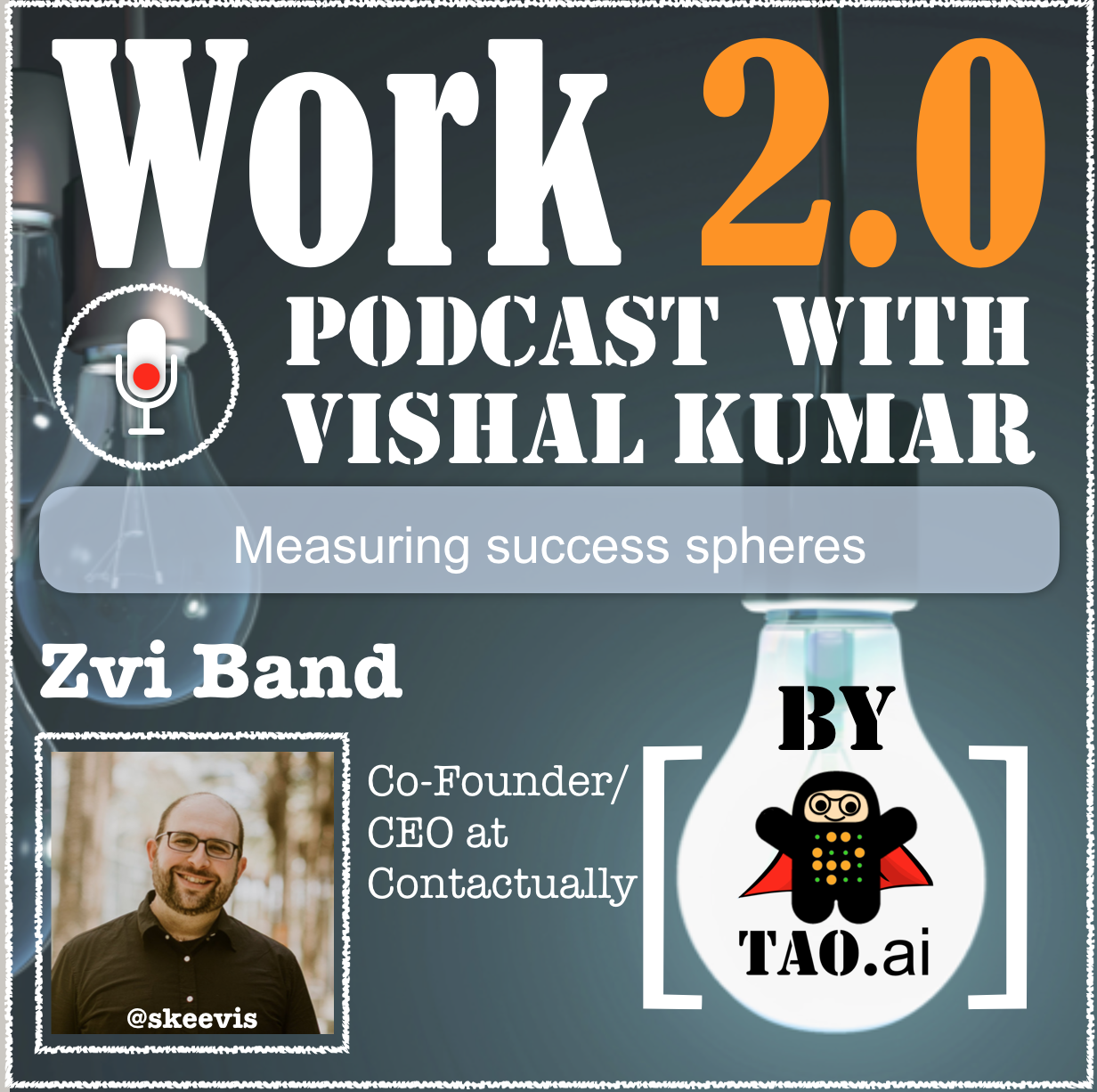 Zvi Band(@skeevis) on measuring success in spheres Work 2.0 Podcast #FutureofWork #Work2dot0 #Podcast
In this podcast, Zvi Band discussed his book Success is in Your Sphere. In this podcast, Zvi emphasized the importance of relationships in social platforms. He discussed how organizations could leverage success in the shape of relational spheres.
Zvi's Book:
Success Is in Your Sphere: Leverage the Power of Relationships to Achieve Your Business Goals by Zvi Band https://amzn.to/36Z1cu2
Podcast Link:
iTunes: http://math.im/jofitunes
Youtube: http://math.im/jofyoutube
Zvi's BIO:
ZVI BAND is the co-founder and CEO of Contactually, a leading CRM platform for relationship-oriented businesses, and the author of SUCCESS IS IN YOUR SPHERE: Leverage the Power of Relationships to Achieve Your Business Goals (McGraw-Hill, May 21). As a relationship marketing strategist, Zvi has led the company to millions in venture backing and served tens of thousands of customers, including eight of the nation's top 20 real estate brokerages. An engineer, developer, entrepreneur, strategist, and startup advisor, Zvi has been named a Washingtonian Tech Titan four times and was a finalist for Ernst & Young's 2016 Entrepreneur of the Year Award. He was recognized among T360's Swanepoel Power 200 Most Influential Leaders and REAL Trends Game Changers. His work and expertise have been featured in The New York Times and the Washington Post, among other outlets. He lives in the Washington, DC area.
Read more at: https://bit.ly/2OvBaIu